While Colic is the most common occurrence in infants, it the the worst nightmare for a new mother. It is extremely overwhelming to manage an infant suffering from colic because the baby is extremely cranky, crying out loud and nothing seems to soothe him/her, and all this when the new mother is still healing, perhaps still struggling to cope up with the basic body functions of her own. After all childbirth is the the birth of a mother too! She is also going through a challenging situation of healing self plus nurturing a new life.
So how can we handle such situations? Newborns are extremely tender and while they are just learning to settle down outside the comfort of mother's womb, there are many things that will affect them very easily and colic is one of those. My first encounter with colic was on day 4 when we were still in the hospital. That was the only night when my husband had stayed with me because both the grand moms deserved a good night sleep after tending to me for 3 days and 3 nights and baby Aarnav chose to scare us that very night. He was relentlessly crying and we had no clue what was happening. Doctor said it was colic and did give some medicine drops but that didnt seem to bring any relief to this little soul. We had to constantly rock him or just sway him a little while taking rounds of the hospital lobby. I was on the verge of fainting considering a sever ache in the lower body (thanks to c section), continuous breast feeding and no rest at all. But that was the first and the last time Colic must have taken the best of us. There after, with the help of my mom and mom-in-law and their rich experience in childcare, i learnt the best way to deal with Colic. What is that way, you may ask? The best way is to be proactive. Learning to understand the signs and warnings that baby gives helps in a great way to stop the colic affecting the baby in a sever way.
The signs that baby is restless because of colic is when the baby in inconsolably crying for a long time with clenched fists or when the baby's tummy feels hard around the navel. Some times, the baby will give more obvious signs like passing wind.
You may want to know the tips and tricks I learnt from my mom and mom-in-law for handling Colic:
Watch what you eat: If you are a breastfeeding mom it is very essential to be watchful of the food you eat because that is directly going to impact the baby. veggies like potatoes, cabbage, simla mirch, cauliflower are a strict no no. Anything that is heavy for you to digest is super heavy to digest for the baby, so you may want to avoid over intake of too dense and raw food.
Tummy massage: I used to do this daily and it helped Aarnav in a great way. If the baby is colicky, put warm coconut oil in and around the navel of the baby and start massaging softly with your thumb in circular motion around the navel. You should be able to judge how much pressure you must put (mother's instincts 🙂 ) and then gradually start giving massage strokes downwards, i.e from the navel towards pelvic region. Aarnav used to pass a lot of wind with this technique and used to feel relaxed so this became a mandate for us.
Ajawin Potli Sek: Warm up a pan and toss some ajwain in it. Then wrap it in a soft mulmul cloth and tie it lie a potli. Gently warm up the baby's stomach with this potli. I used two potlis at a time. When the first one was being used on Aarnav's tummy, the second one would be sitting on the pan warming itself. This saves lot if time. This is a very effective method.
Tummy Time & Postures: I am sure that all the doctors demonstrate how to give tummy time to the infants and also there are lot of videos available on youtube. So just be confident and give your baby a tummy time. Make it a daily practice starting from a few seconds to few minutes as the baby grows older and to the extent of his/her comfort. I used to get scared to do this, so I didn't do it as often but I gather from fellow moms that it is very very effective. There are various other postures in which you can rest your baby in order to lessen the impact of colic. Check with your doctor about the angle in which you can keep the baby inclined in a baby carrier to soothe him from colic. Wear your baby or swaddle him/her.
Exercise: Now this was the fun part of colic which Aarnav and I used to enjoy the most. Just lay down the baby on his/her back and lift his/her feet fold them gently and press against the baby's tummy. You may also want to try and touch it to his/her forehead. Do it slowly and gently. 4 to 5 repetitions are enough in a new born. Aarnav used to show quick results with this technique, again by passing wind 🙂
And last but the most important – Do no feel frustrated for not being able to manage the baby well. Do no blame yourself for the colic (unless you ate something that is resulting in to colic). You are a mom only as old as your baby is, so chill, we all are learning. No mom is a bad mom! And all great moms are those who were once very novice like us but learnt from the experience. Cheers!
Hope you like this information. Do share my blog with fellow moms if you find this useful
This is a part of #LetsBlogwithPri, a Blog Train hosted by Prisha Lalwani, Author at Mummasaurus. I wholeheartedly thank Shruti Mirchandani, my fellow blogger, for introducing me in her blog about how to handle a cranky baby. Also, I would like to introduce Mariyum. Do read her blog on here
Tihs post is a part of <a href="http://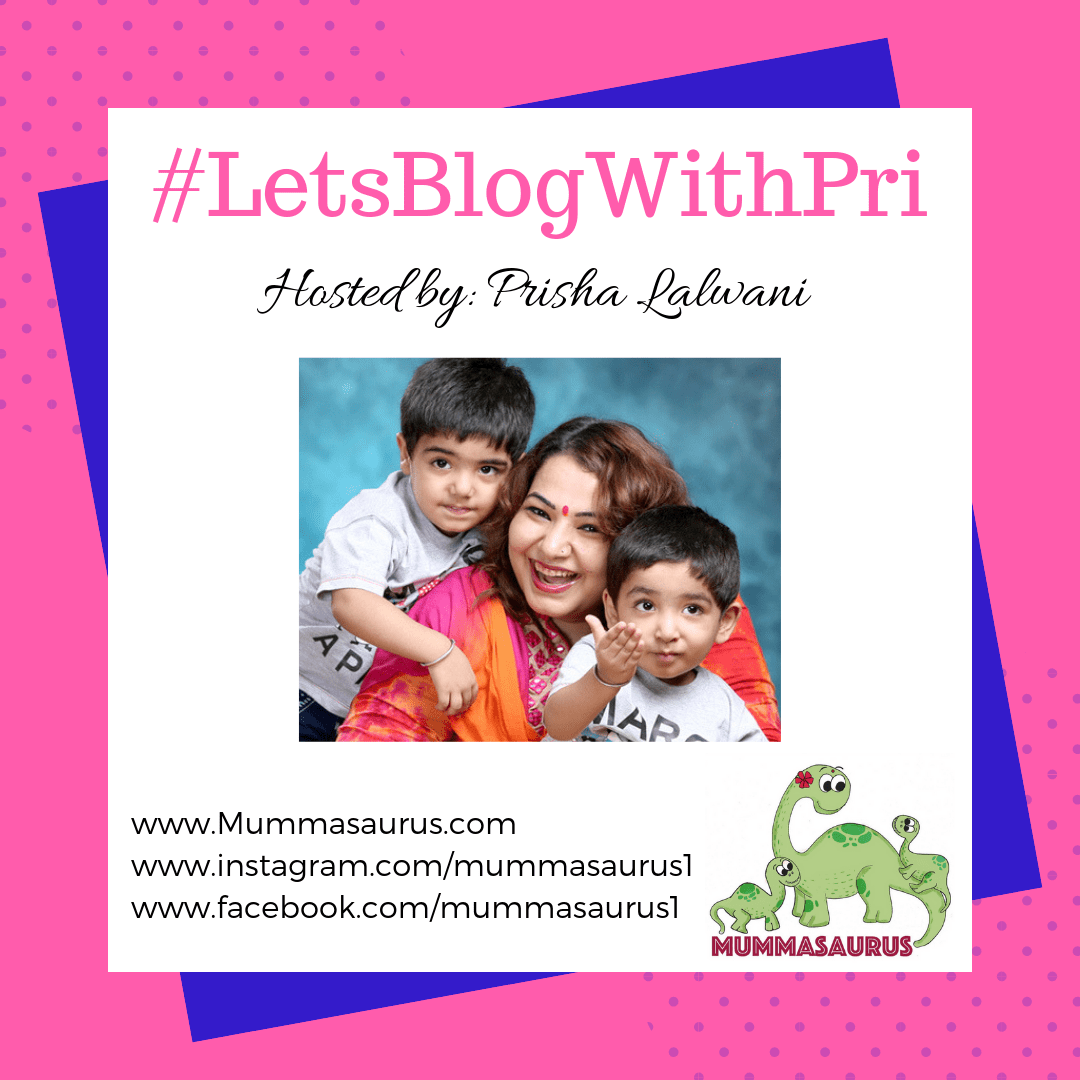 Hosted By :Prisha LalwaniMummasaurus.comIG: @mummasaurus1FB: /mummasaurus1">http://<img class="" src="http://www.mummasaurus.com/wp-content/uploads/2017/12/LetsBlogWithPri.png&#8221; width="387″ height="388″ /><b>Hosted By :Prisha Lalwani<a href="http://www.mummasaurus.com/">Mummasaurus.com</a>IG: <a href="http://www.instagram.com/mummasaurus1″>@mummasaurus1</a>FB: <a href="http://www.facebook.com/mummasaurus1″>/mummasaurus1</a></b&gt;
PS: All the images are sourced from http://www.google.com